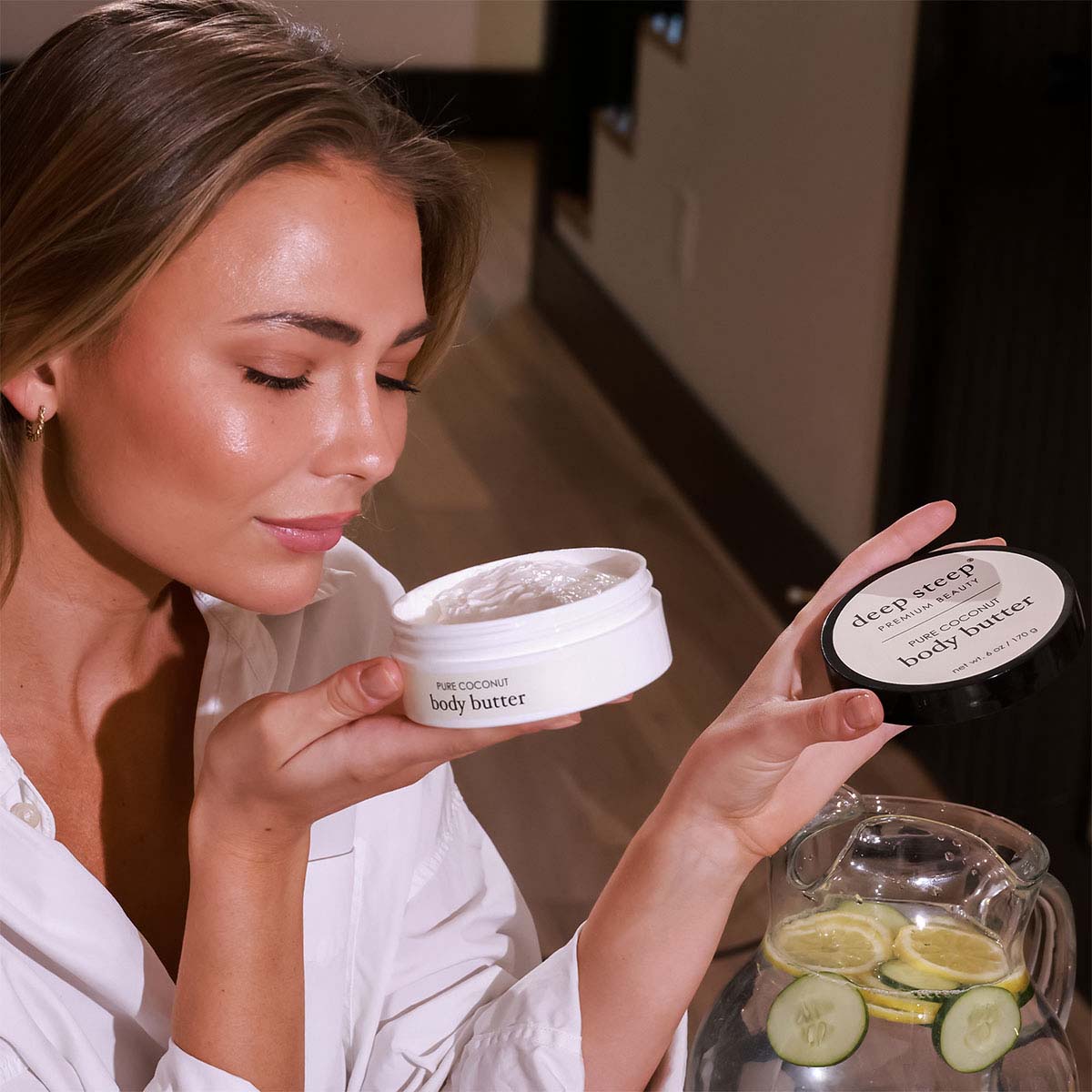 Why Subscribe?
Exclusive Discount
15% off every subscription product included in your order.
Flexible Timing on your Order
Need to adjust your delivery details? No problem! Easily update order frequency, delivery date, or quantity in your next delivery through the 'My Account' section.
Hassle-Free Pause or Cancel
Have too much product? You can pause or cancel online any time for any reason through the 'My Account' section.
Easy Product Swap
Add or swap products within your next delivery within the 'My Account' section.
Clear, personalized communication about your order
We will reach out with email reminders, confirmations, and all updates around your subscription.
How Does It Work?
Step 1

Find your favorite Deep Steep product* and select 'Subscribe + Save' along with your desired frequency (we give you our suggestion!) on the product page. Add to cart, then head to checkout.

*exclusions apply (limited edition holiday collection)

Step 2

Create an account or log in to your account to manage your frequency, delivery, quantity, or product swaps. You can also cancel your subscription in your account at any time.

Step 3

Your favorites will ship to you. The best part? You'll never run out of your favorite Deep Steep goodies again.
Subscription FAQ
how do i start a new subscription?

Signing up for a subscription is really easy! Shop as you normally would on our site, and when adding an item to your cart, select 'subscribe + save' right above 'add to cart' and choose how frequently you'd like to receive a shipment.

Please not that not all products are eligible for subscriptions. Subscriptions are excluded from Afterpay, discounts, and promo codes including loyalty points.
How to change the frequency on you recurring subscription?

Log into your Deep Steep account (If you're having trouble logging in, please reach out to us!)
Once on your account page, click on 'Manage Subscriptions' on the left side of the page.
From there you can click on the 'Change Frequency' option.
An option will appear, and you will be able to change the frequency from 1 to 3 months.
Click 'Update' to complete this.
Can I cancel a subscription order that has already been placed?

We are unable to cancel or modify orders once they are submitted, as orders begin processing immediately to ensure our customers receive their products as soon as possible.
How do i cancel my subscription?

You can cancel your subscription at any time by logging into you Deep Steep Account or by contacting our team here.
what will happen if my subscription item is on sale?

Each subscription order automatically receives 15% off year-round. Unfortunately, this promotion may not be combined with sitewide sales or other discounts or promotional offers, including our free gifts. If you want to take advantage of an additional promotional offer, you may skip scheduled orders by using the 'Skip Shipment' option in the subscription section of your account and place your order manually through standard checkout.
HOW TO CHANGE THE CREDIT CARD USED FOR PURCHASES?

If you have a subscription and want to update your card information, follow these steps:

Sign into your account by clicking on the sign in icon at the top of the website.
Click on manage subscriptions on your account page.
Click on the manage drop-down menu on the following page, and you select to view/update card.
Enter your new card information.

Please feel free to contact us at anytime if you have any questions!
How can i update my shipping address?

Sign into your account by clicking on the sign in icon at the top of the website.
Click on Manage Subscriptions on your account page.
Click on Manage drop-down menu on the following page, and you can select to View/Update subscription.
Enter your new shipping information.

Please note that changing the default shipping address saved in your account does not update the shipping address on your subscription, so please follow the above steps to ensure your subscription products reach you.

Keep in mind we are unable to change the shipping address on subscription orders once they begin processing.
Subscribe + Save

Save 15% On All Subscriptions